Joan Fessenden
BS Human Nutrition, Certified Clinical Herbalist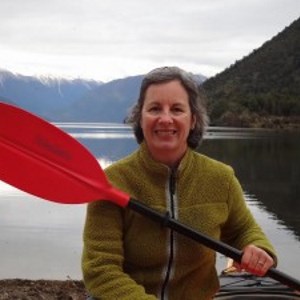 Joan earned her Master Herbalist Certification with Integrative Earth Medicine Herbal Medicine where she studied with Brigette Mars and Luke Terry as well as many other gifted Herbalists. She also worked with several herbalists and a naturopath while living in New Zealand for 2 years.
Always drawn to nature and curious about the healing and nourishing properties of plants Joan grew up in Wyoming where she spent summers working her Grandmother's kitchen garden and gathering berries and mushrooms in the surrounding fields and forests. She went on to gain a Bachelor's degree in Human Nutrition and Biochemistry from the University of Utah. Shortly after graduation she moved to South Africa where she and her husband raised 2 children. While living in Africa Joan worked as a fitness and nutrition instructor. When she returned to the U.S. and settled in Denver she worked for NaturalGrocers for 8 years where she realized that the products that most interested her were plant based. This led to her pursuit of formal Herbal training.
She considers herself a lifelong learner and is intrigued by the union of tradition and modern science. Plant medicine is great for that. We have the traditions of ancient healers and wise women who understood the importance of a holistic approach to healing and health. Increasingly we see science "rediscovering" much of what our grandmothers taught us; backing up that traditional knowledge with impressive data and refining our ability to use the medicine in the plants.
Joan has a special interest in the area of adaptogen herbs and immune system support. She believesthat supporting and optimizing our natural defenses with good food, stress management, movementand herbs is the best way to meet the challenges of our rapidly changing modern world.