Caitlin Arce, LPC ATR-BC
Womb Healer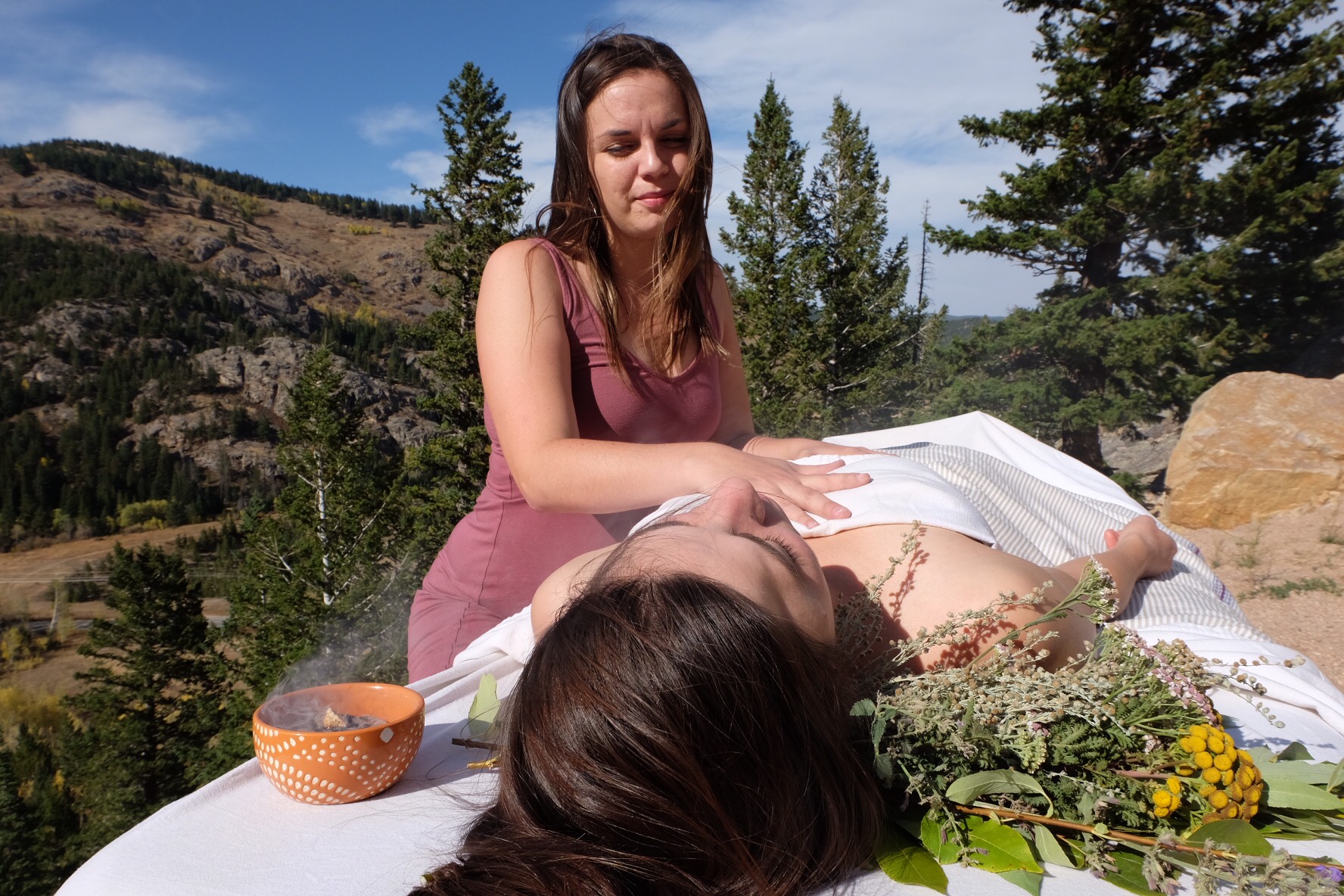 Caitlin is a healer in the clinic and spa at Holistic Pathways, offering hands-on healing, womb massage, and spiritual healing. She is trained as a womb healer and psychotherapist, and weaves these practices together to support you in feeling deeply held during your session.
Caitlin earned her master's degree in Transpersonal Counseling and Art Therapy from Naropa University. While in school, she expanded her studies to include herbalism, somatic movement, Tantra, mindfulness, nutrition and Reiki. After graduation, she traveled to Rishikesh, India, where she studied yoga and Ayurvedic medicine. She became a psychotherapist, Licensed Professional Counselor and Board-Certified Art Therapist. In 2015, Caitlin began a three year apprenticeship in hands-on, earth-centered healing, plant spirit medicine, Mayan womb massage, divination, and guided meditation.
Caitlin specializes in supporting women and non-binary folks in healing from trauma stored in the body, in addition to addressing physical concerns, such as PCOS, fibroids, and irregular cycles. Caitlin also specialize in post-partum care to support recovery and proper re-alignment of the womb. Caitlin teaches classes on these topics in the Denver area and online. It would be her deepest honor to support you on your healing journey. You can schedule with her through clicking here.