Laura Matthews
Certified Clinical Herbalist & Owner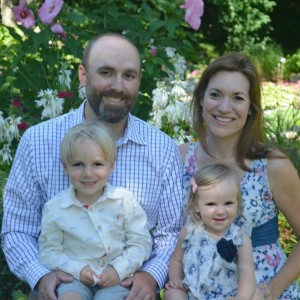 Laura Matthews is a Certified Clinical Herbalist specializing in women's health, pediatric care and cancer. A Licensed Massage Therapist, Teacher of Maya Abdominal Massage and Certified Iyengar Yoga Teacher, Laura's approach towards optimal health is holistic and integrative, by combining plants, healing touch and correct posture. Born and raised in colorful Colorado, Laura graduated from Fort Lewis College (2002) in Durango, with a degree in Psychology with an ephasis in the Sciences. During this time, Laura studied as an apprentice to herbalists' and naturopathic physicians and began practicing as
an herbalist in the community.
After years of working with plants as a personal gardener and in herbal apothecaries, Laura went on to attend the Southwest School of Botanical Medicine (2004) , in Bisbee, Arizona; taught by the legendary Michael Moore; author of many books on herbal medicine. Focusing on Gynecology and Women's Reproductive Health, Laura attended the Herbal Medicine for Women program, taught by Aviva Romm, which certifies graduates as a Women's Herbal Medicine Educator. Laura attended the Massage Therapy Institute of Colorado (2003) and has studied with Dr. Rosita Arvigo on The Arvigo Techniques of Maya Abdominal Therapy (ATMAT).
Laura is a Certified ATMAT Self-Care Massage Teacher (2006) and offers workshops regularly around the country. From the age of 16 years old, Laura began studying Iyengar yoga. In 2007 she travelled to Pune, India to study at the Ramamani Iyengar Memorial Yoga Institute. She lived there for over two months and attended classes taught by B.K.S Iyengar, Sri Prashant and Smt. Geeta Iyengar. Laura became certified as an Introductory Level 2 teacher in 2010. She offers private and group lessons in her studio space at Holistic Pathways.
When not in the clinic, Laura can be found outside enjoying the gifts of Mother Nature. Laura is an avid downhill skier and loves Telemarking in fresh powder. Hiking, backpacking, mountain biking and river rafting are some of her favorite hobbies. Oh and a trip to local hot springs is always on her bucket list.