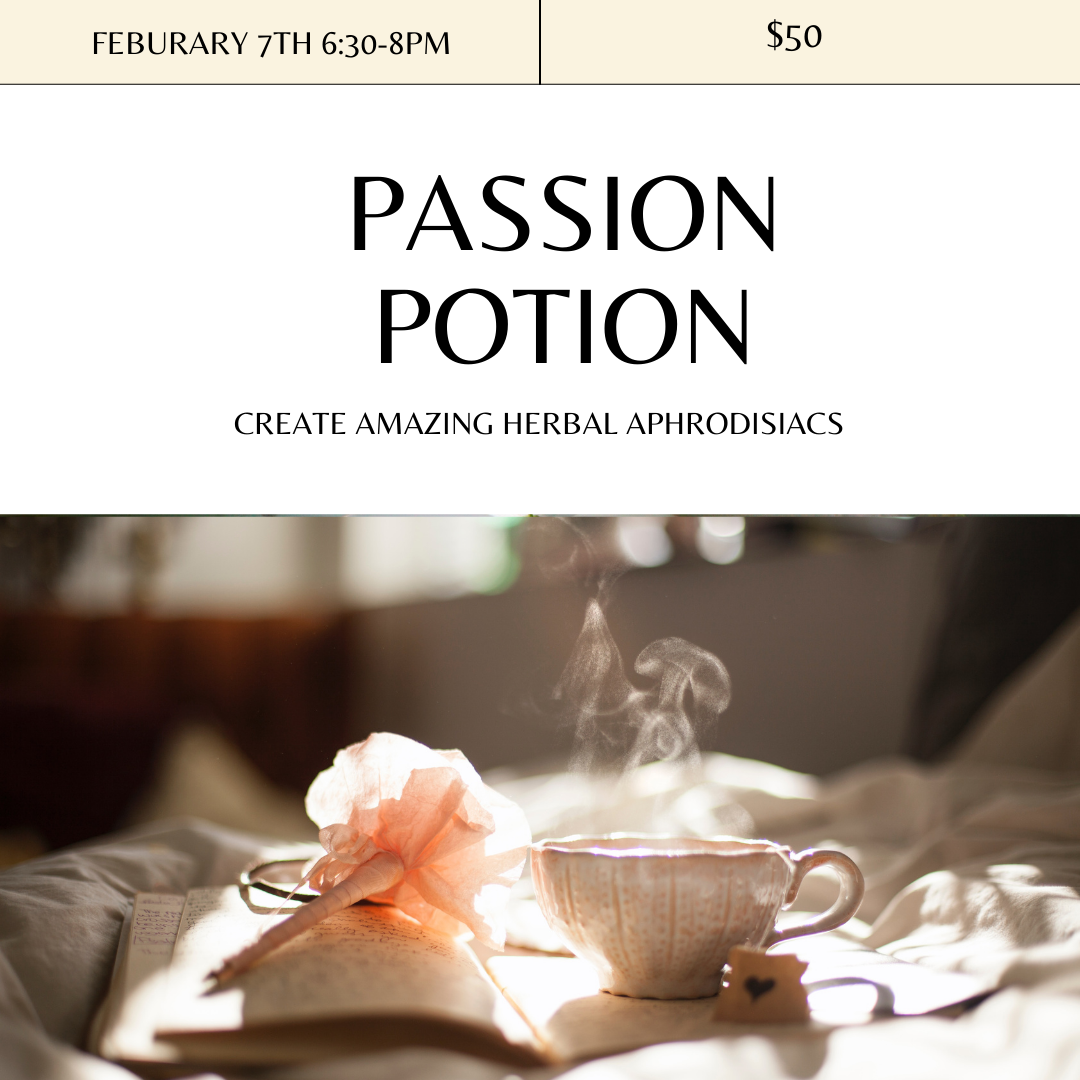 Ignite Your Passion at 'Passion Potions'!
Date: February 7 (Wednesday)
Time: 6:30 PM - 8:00 PM
Price: $50 per ticket
Get ready to set the mood for a passionate and romantic evening at our 'Passion Potions' class! Explore the enchanting world of plants that are known for their aphrodisiac qualities. These natural wonders have the power to relax your mind and body and elevate feelings of romance.
What to Expect:
Discover the secrets of plants that enhance passion and romance.
Create tantalizing Tea Blends to ignite your senses.
Craft delicious Edible Massage Bars to set the stage for an intimate evening.
Learn to make aromatic Massage Oils that enhance the mood and connection.
Embark on a journey to kindle passion and romance like never before.
Join us for an unforgettable experience that will spark the flames of passion in your relationship.
Spaces are limited, so secure your spot today and prepare for a night of love and romance!